Maintenance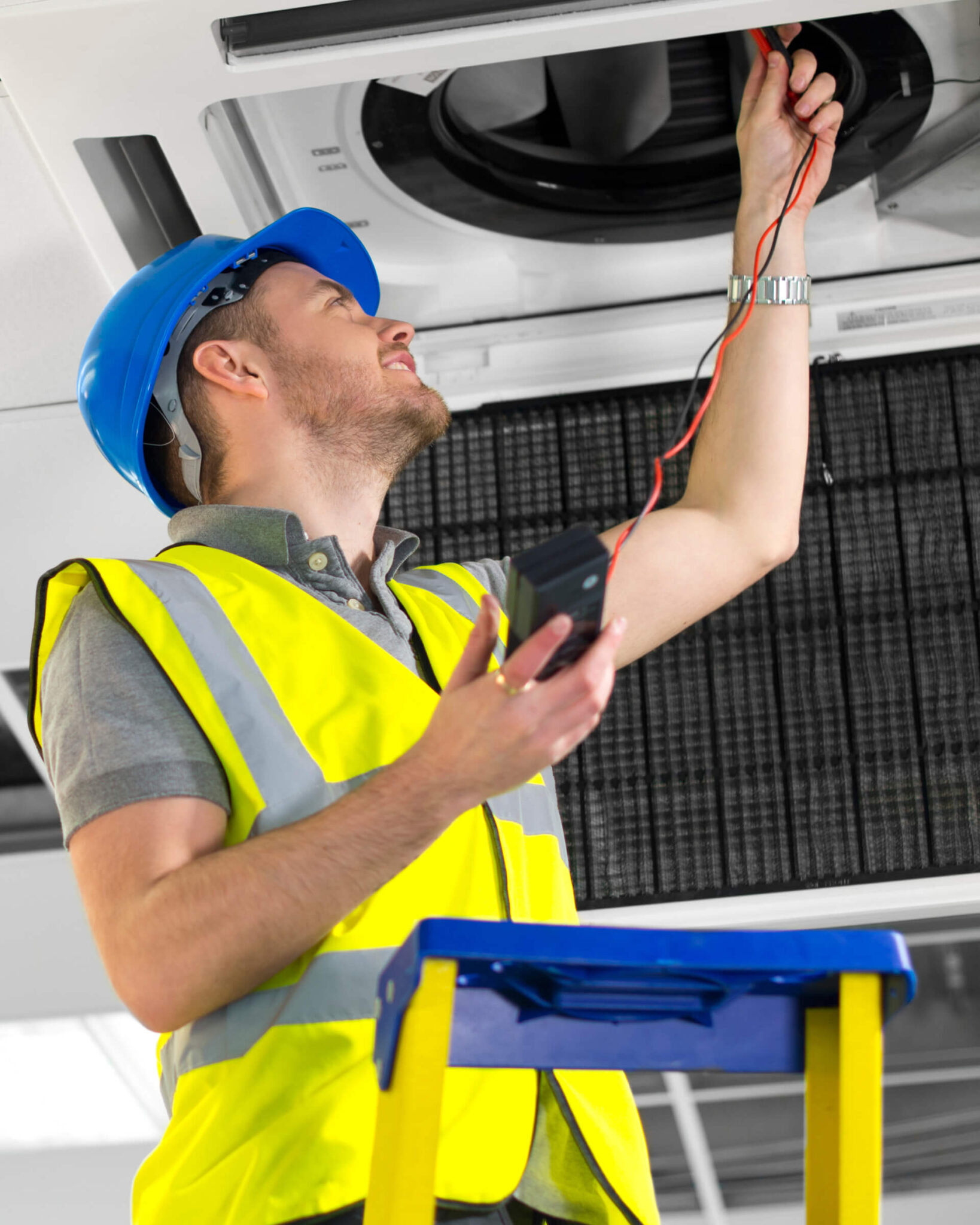 Our team of maintenance professionals
Our highly trained team of maintenance professionals will keep your property or business going 24/7. We offer the full range of building maintenance services from site cover to lamp changes to fault finding our team will help you keep your property or site operating at peak efficiency and safety.
Lighting Maintenance
SCS Ltd supports client's facilities with delivering appropriate, compliant and energy-efficient lighting solutions.
CIBSE estimates that up to 75% of lighting installations are likely to be out of date, and not designed to current standards.
SCS lighting engineers deliver lighting maintenance solutions according to current best practice and recommended standards, including CIBSE's Commissioning Code L, SLL Code for Lighting and SLL Lighting Guide standards.
Reactive Maintenance
We respond immediately to customer concerns about loss of or interruption to mains power supply as part of our contract service agreements. We also provide reactive maintenance contracts for commercial gas and HVAC infrastructure. We can deliver what you need and help you avoid operational disruption and downtime. Contact us to discuss your requirements and service level priorities.
Where customers experience general lighting, emergency lighting or broader operational problems relating to loss of mains power supply, Southern Counties Services Compliance electrical maintenance engineers fault-find, rectify, restore single and three phase power and low voltage distribution boards, and assess building control and management systems.
Southern Counties Services Compliance responds with 24-7 365 reactive help desk support and mobilisation of experienced diagnostic electrical engineering support according to your pre-arranged service level agreement.
HVAC
We carryout all Heating and air conditioning maintenance.
Electrical and Mech
Whether it's plant and boiler maintenance, HVAC, building controls, electrical systems, or planned maintenance, we have the resources and skills to keep your building compliant.
Callout
Emergency call-out. .
Our expertise:
Electrical Services
Heating emergencies
Cooling and building ventilation
Cold and hot water
Gas leaks
Water leaks
Emergency lighting
We carry out a function test for a short period once a month to check that the luminaire is working. (This will simulate a failure of the normal lighting supply for sufficient time to allow all luminaires to be checked for correct operation).
Our comprehensive emergency lighting testing and assessment services include:
Full duration battery discharge test
Compliance with BS 5266-1
Survey to assess adequate coverage
Emergency illuminance assessment
Client training to carry out monthly functional test
Site Cover
Engineer from a maintenance back round that fit into static site and mobile roles without the hassle
Annual street lighting maintenance
We offer a tailored package to suit your needs including regular inspection and  testing to BS7671, maintenance, minor repairs, and advice on remedial works for your street lighting. Using our own high-reach access equipment and fully trained, highly skilled street lighting team with IPaf, Cscs regulations all health and safety requirements we can carry out all your annual and Bi-annual maintenance needs, from inspections to Lamp and lighting changes