Electrical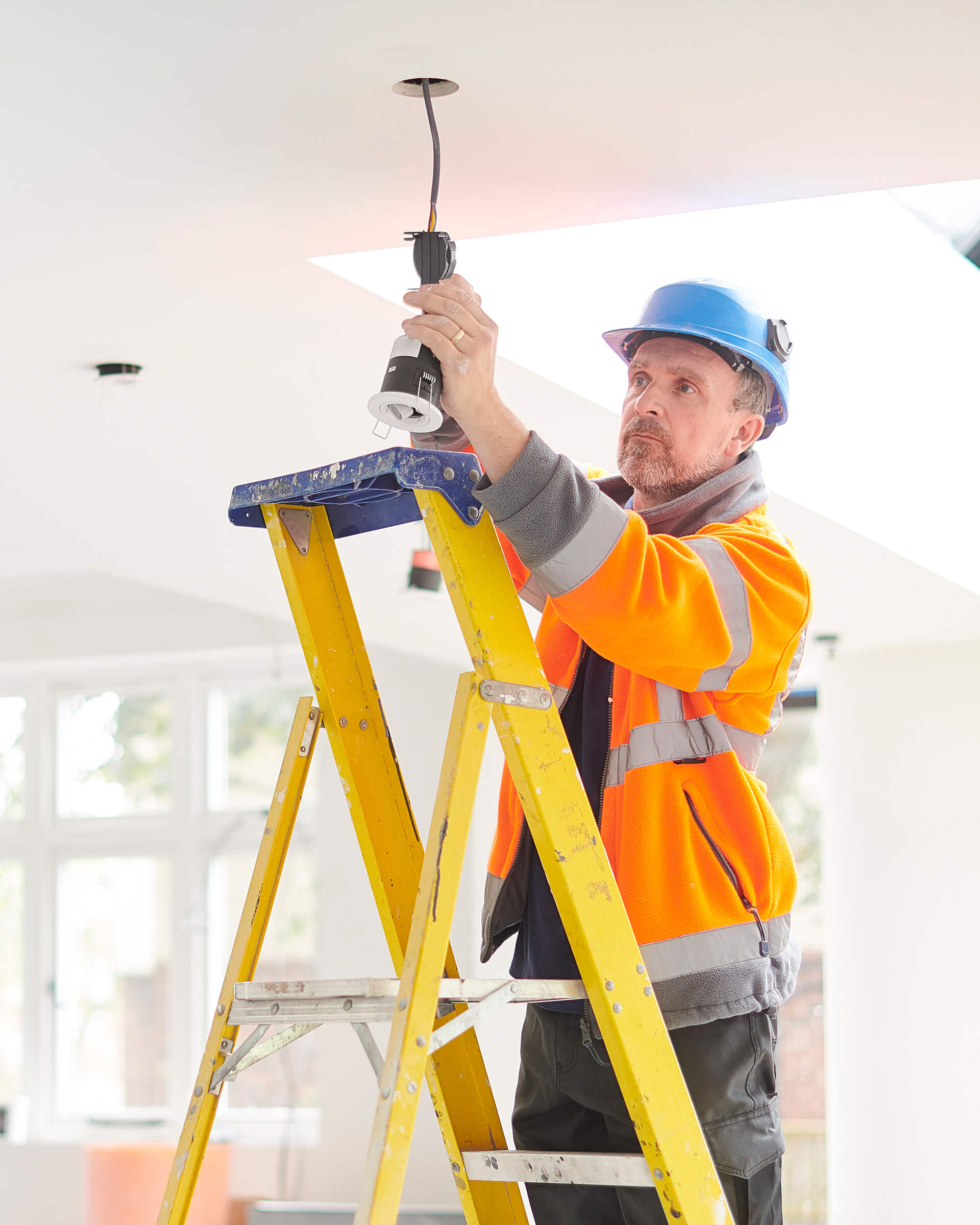 SCS Electrical
SCS Electrical can provide all your electrical needs from designing and building, to installation and maintenance, with a team that is committed to the highest quality standards.
Our professional technicians take great pride in providing you with electrical services that are on time and on the budget, which can also be highly customised to suit your needs.
Installation
We supply a full range of electrical services for all commercial & industrial sectors. Whether you are a restaurant, pub, retail outlet, hospital or office block, we have experience of working with all types of premises, large and small.
Lighting and Power
We can install, service, and maintain every aspect of the domestic, commercial, and industrial sectors. Our services include:
Lighting design
Low energy lighting
Small power – general use sockets and lighting
3 phase electrical distribution and supplies
High output lighting including flood and security lighting
Emergency lighting
Emergency Lighting
We carry out a function test for a short period once a month to check that the luminaire is working. (This will simulate a failure of the normal lighting supply for sufficient time to allow all luminaires to be checked for correct operation).
Our comprehensive emergency lighting testing and assessment services include:
Full duration battery discharge test
Compliance with BS 5266-1
Survey to assess adequate coverage
Emergency illuminance assessment
Client training to carry out monthly functional test
Street lighting
We offer specialist street lighting installation and maintenance services. From the excavation of trenches and column locations to the electrical connection and maintenance of the installations. Working closely with our clients to ensure full compliance and Planned maintenance visits for Car parks, Multi storey car parks,recreational and amenity lighting and new LED upgrades.
Fault finding
Our fully qualified engineers can investigate and repair and identify you're issues and needs
Dim or flickering lights
Brown or black scorch marks around sockets
Sparks
Hot plugs and adapters
Loose sockets or switches
Bulbs that blow often
Popping or crackling sounds
Stale burning smells
Obvious damage and/or exposed wires
Missing fuses in the fuse box
Car Charging
Your SCS Electric Car Charger engineers who will be a fully qualified NICEIC electrician. Who can offer help with electric car charger installation and OLEV funding towards car charger installations in Birmingham and surrounding areas . All installations will come with a full NICEIC guarantee.
With commercial grants you can have the grant on up to 20 charge points. This is as part of the Government's green transport revolution.
Data and Network
SCS can provide comprehensive solutions in all your data and communications cabling needs – from project development to installation and implementation. Services we offer include structured data cable installation and fixed cable for telephone and television installations.